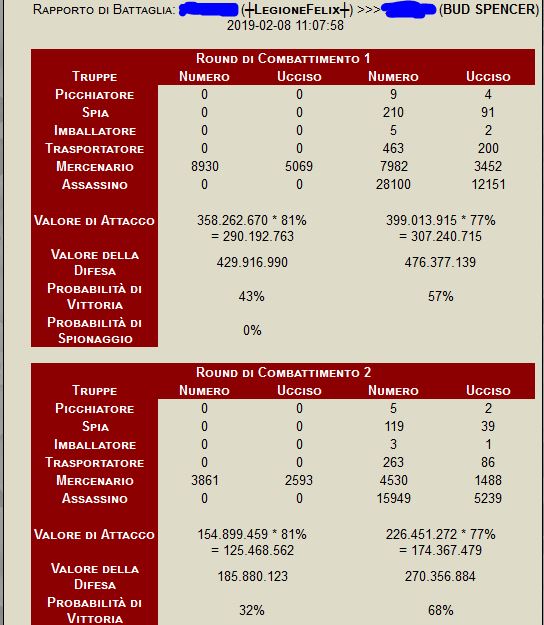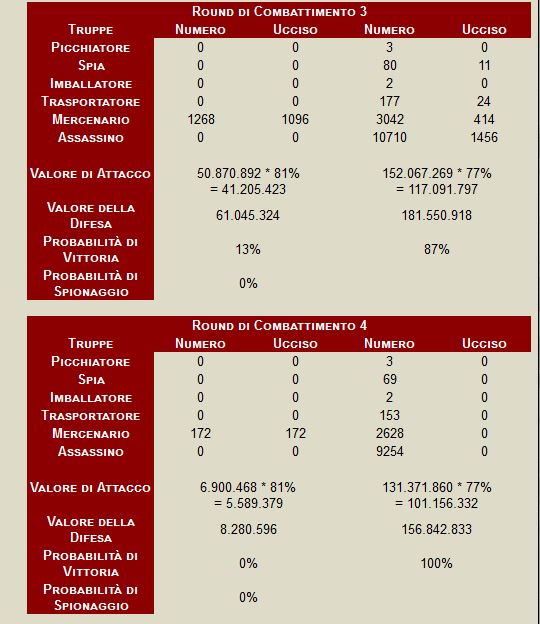 Con molte probabilità questo sarà il mio ultimo attacco. Sono settimane che la voglia di giocare va pian piano esaurendo. Voglio dirvi Grazie,perchè mi avete fatto divertire,grazie per avermi fatto distrarre dalla quotidianità ,grazie per ogni cosa,ad amici ed avversari sopratutto.
Saluto con particolarità Hrtfun ,Macina,Bibit, e la ML ahimè andata... resto nei panni di supervisore,in attesa di assegnare il mio account a qualche altro player.
saluto con affetto anche chi prima mi ha sfidato da avversario e poi divetanto ,quello che noi in Italia chiamiamo , una buona conoscenza,Bulldog...che io reputo ,con ogni probabilità il miogliore giocatore in circolazione.
Un caloroso saluto a Rottwailler e Muge,due splendide personalità,a cui auguro ogni bene. Questo è anche per voi.

Grazie a tutti Infinitamente.
In all likelihood this will be my last attack. For weeks, the desire to play is slowly running out. I want to say thank you, because you made me have fun, thank you for making me distract from everyday life, thanks for everything, to friends and opponents above all.
Greetings with particularity Hrtfun, Macina, Bibit, and ML alas gone ... I remain in the role of supervisor, waiting to assign my account to some other player.
I greet with affection even those who first challenged me as adversary and then divetanto, what we call in Italy, a good knowledge, Bulldog ... that I consider, in all likelihood, the best player in circulation.
A warm greeting to Rottwailler and Muge, two wonderful personalities, to whom I wish all the best. This is also for you.

Thanks to everyone Infinitely.