Wir stellen uns vor.-------We introduce ourselves.
Wir sind die Sons of Anarchy
Eine neu Formierte Allianz aus aktiven Spielern, die nicht auf Alte Kriege und auf vergangene Zeiten zurückblickt., sondern zukünftig mit den Herausforderungen von Universum B wächst.
Eingefleischte GW Veteranen und frische Weltraum-Junkies....eine Tödliche Verbindung.
Ganz gleich wer den Krieg beginnt, wir werden ihn beenden..
Den wir lieben Weltraumschrott.
Wir halten zusammen und Loyal zueinander.
Freunde können auf uns Zählen, Feinde werden Vernichtet.
Willst auch du ein Teil einer verschworenen Gemeinschaft sein, dann werde ein SON!
Bewerbungen: Main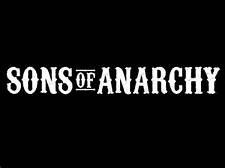 Sons of Anarchy
Soulhunter
We are the Sons of Anarchy
A new-formed alliance of active players who does not look back on ancient wars and past times, but will in the future grow with the challenges of Universum B.
Hardcore GW veterans and fresh space junkies ... a deadly connection.
No matter who starts the war, we'll end it.
We love space scrap.
We hold together and loyal to each other.
Friends can count on us, enemies are destroyed.
If you want to be part of a conspired community, then be a SON!
The post was edited 1 time, last by soulhunter ().